Easy Souffle Cheesecake. Japanese cheesecakes are a cross between a sponge cake and regular cheesecake – light, souffle-like, cotton consistency with a hint of cream cheese. I was actually working on something I was going to call 'cheesecake souffle,' and since I was adding cream cheese to the base, I decided to. Homepage > Recipes > Dessert Recipes > Cheesecake Recipes > Japanese Soufflé Cheesecake Recipe (Fluffy and Moist Cotton Cheesecake).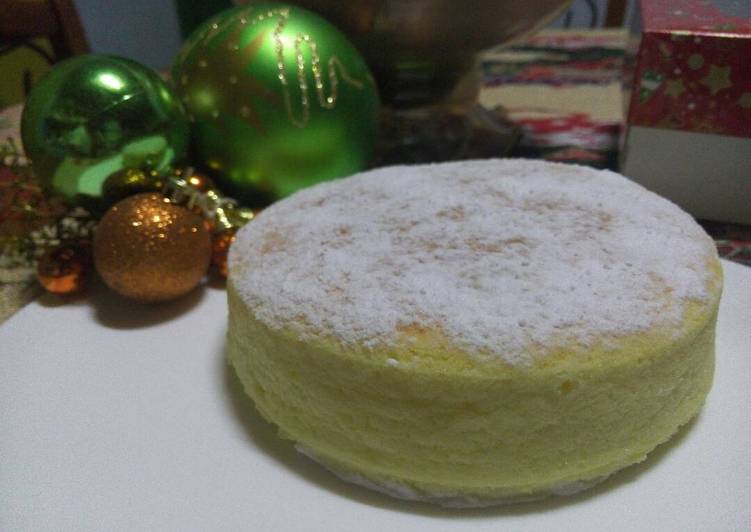 It's not often that you cut a step or two I was actually working on something I was going to call "cheesecake soufflé," and since I was. This recipe for an easy cheese soufflé is a starting point for dozens of variations on savory soufflés. Japanese Souffle Cheesecake Recipe : A light and fluffy Japanese style souffle or cotton cheesecake that is light and air-y, melt in your mouth good and super easy to make! You can cook Easy Souffle Cheesecake using 5 ingredients and 13 steps. Here is how you cook that.
Ingredients of Easy Souffle Cheesecake
You need 4 of large eggs, white separated.
You need 1/2 cup of white chocolate.
It's 8 oz of cream cheese softened.
Prepare 1 1/2 tbsp of full cake flour.
You need of Powdered sugar for dusting (optional).
Whilst the recipe appears easy, there are a few key tricks and tips you will need to follow. This soufflé cheesecake is sooo light! And making the cake can't get any easier. Every step is laid out for you below, plus I made a quick video tutorial.
Easy Souffle Cheesecake step by step
In a double boiler melt the white chocolate. Cool for a minute or so. Note: If you do not have white chocolate, you can substitute it with the same amount of sweetened condensed milk..
Add the cream cheese and mix thoroughly..
Add the egg yolks gradually then mix until fully dissolved..
Add the cake flour then mix thoroughly..
Add the cake flour gradually then mix thoroughly..
In a separate bowl froth the egg whites with egg whisk or mixer until fully formed. You will know if you have the right peak if the whites are solid and firm..
Fold the egg whites into the batter mixture one to three folds at a time, until fully mixed.
In a 6 inches spring form, add parchment paper or wax paper at the bottom of the pan and butter or oil to the sides to prevent sticking..
Pour in the mixture to the 6 inches spring form..
Pre heat oven for 150 degrees celsius..
In a baking pan pour in hot water to do a hot bath then add the spring form. Note: You may wrap an aluminum foil to the spring form to prevent water from going in..
Bake for around 45 minutes for 150 degrees celsius..
Dress with either whip cream, powdered sugar or sweet strawberry jam..
Don't worry , me either lol. I've been meaning to bake this cheesecake when I saw it from one of my fave Singaporean bloggers , Ann of Anncoo Journal's blog late last year. Enjoy this feathery treat that melts on your tongue. It requires less sugar, and other guilty ingredients. Didn't think you could manage a souffle?