1. Legion Hunters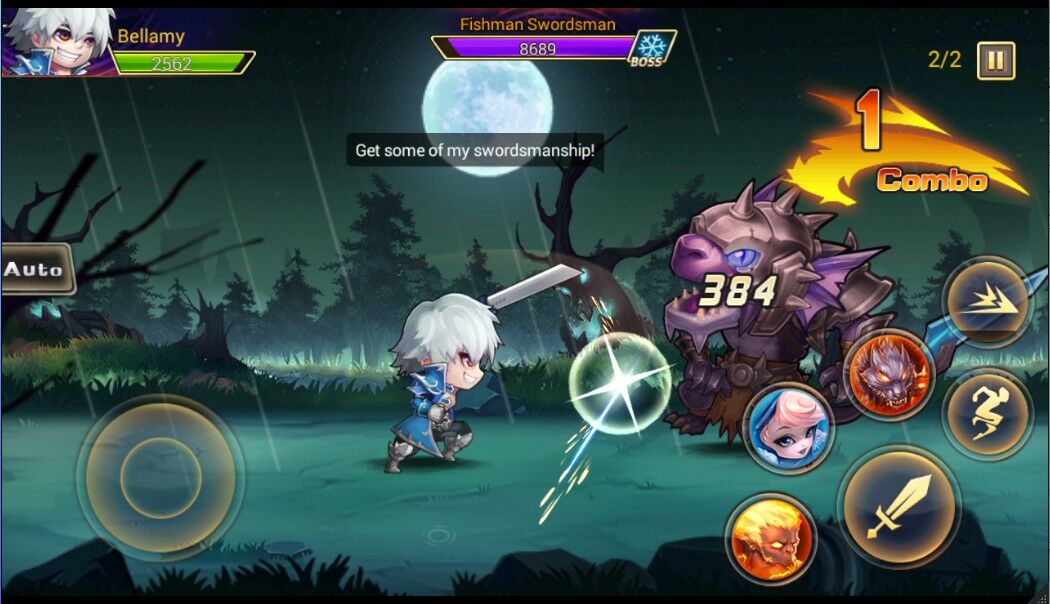 Legion Hunters adalah sebuah game Action RPG yang mengusung sistem battle Hack n' Slash. Game ini terbilang masih fresh lho karena baru saja dirilis pada bulan Juni 2016 ke berbagai penjuru Negara, dan yang kerennya lagi game ini dirilis oleh salah satu publisher ternama di Indonesia, Maingames.
Game ini berceritakan tentang seorang Hunter yang memiliki misi untuk mengalahkan Deathlord dan seluruh pasukannya. Kamu akan ditemani oleh Legion, yaitu para monster summon yang akan memberikan kamu skill dan beraneka ragam Combo untuk membantu kamu sepanjang perjalananmu.
Kenapa kamu harus nyobain Legion Hunters? Walaupun bersifat 2D Side Scrolling seperti game Android pada umumnya, Legion Hunters menyajikan visual effect dan sound effect yang keren banget! Selain itu Legion Hunters memiliki sistem PVE yang seru karena setiap musuh memiliki mekanisme yang berubah-ubah, sehingga akan terasa sekali sengitnya pertarungan antara kamu dan musuh-musuhmu. Untuk kamu yang bingung bagaimana cara mengalahkan BOSS, kamu bisa baca artikel berikut:
2. Reaper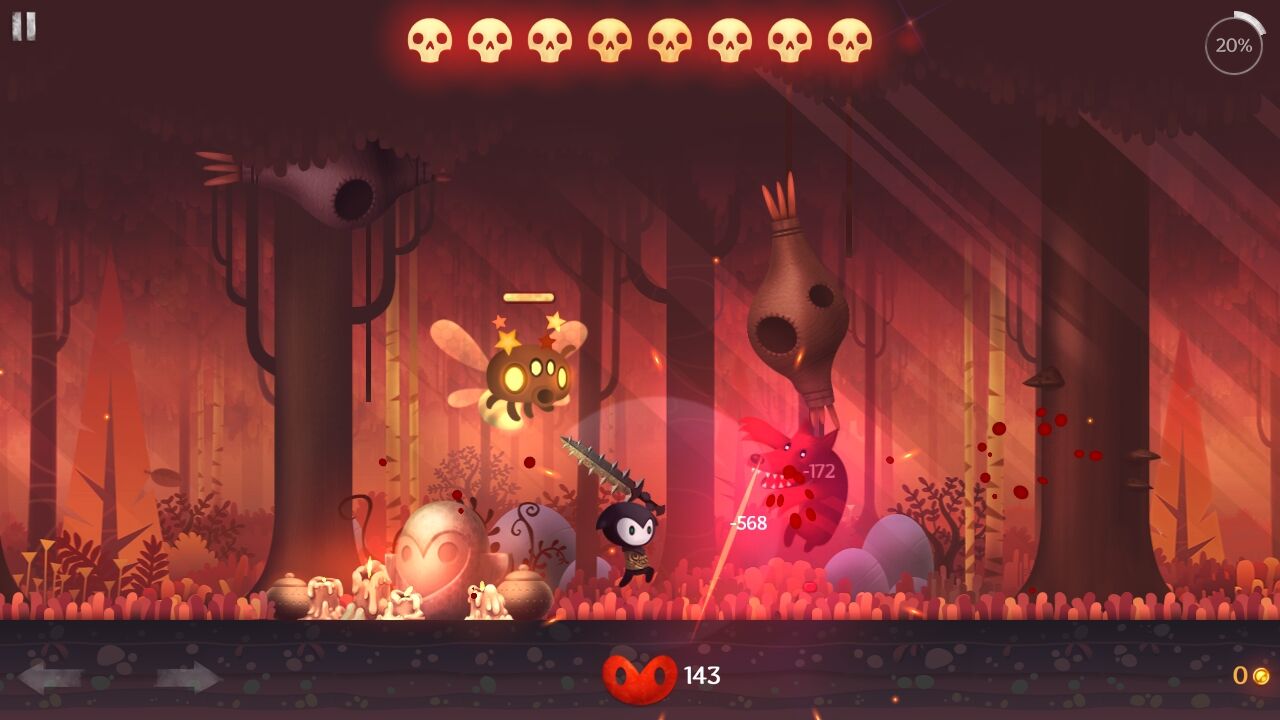 Reaper adalah sebuah game yang dirilis oleh HEXAGE. Sama seperti game pada umumnya, Reaper juga masih mengusung sistem Side Scrolling. Lalu, apa sih yang bikin Reaper ini salah satu game Hack n' Slash RPG yang wajib dicoba?
Reaper dapat dimainkan di TV kamu menggunakan game controller seperti MOGA, Shield, Nyko, dan lainnya. Jadi buat kamu yang mendadak kecanduan dengan game ini, wajib buat nyoba mainin game ini dari TV kamu ya.
Selain itu dari sisi gameplay-nya, Reaper memiliki ribuan quest yang terasa tidak ada habisnya. Hal ini tentu bertujuan supaya pemain lebih mengenal alur cerita dan dunia Reaper. Selain itu juga tersedia banyak sekali variasi skill, equipment, dan weapon yang bisa kamu gunakan.
Ada satu lagi nih poin yang cukup penting yang diciptakan oleh HEXAGE, yaitu tampilan layar yang simple saat bermain yang membuat kita bisa melihat hampir setiap detil yang muncul selama kita bertualang di dalamnya. Yuk main!
3. Arcane Legends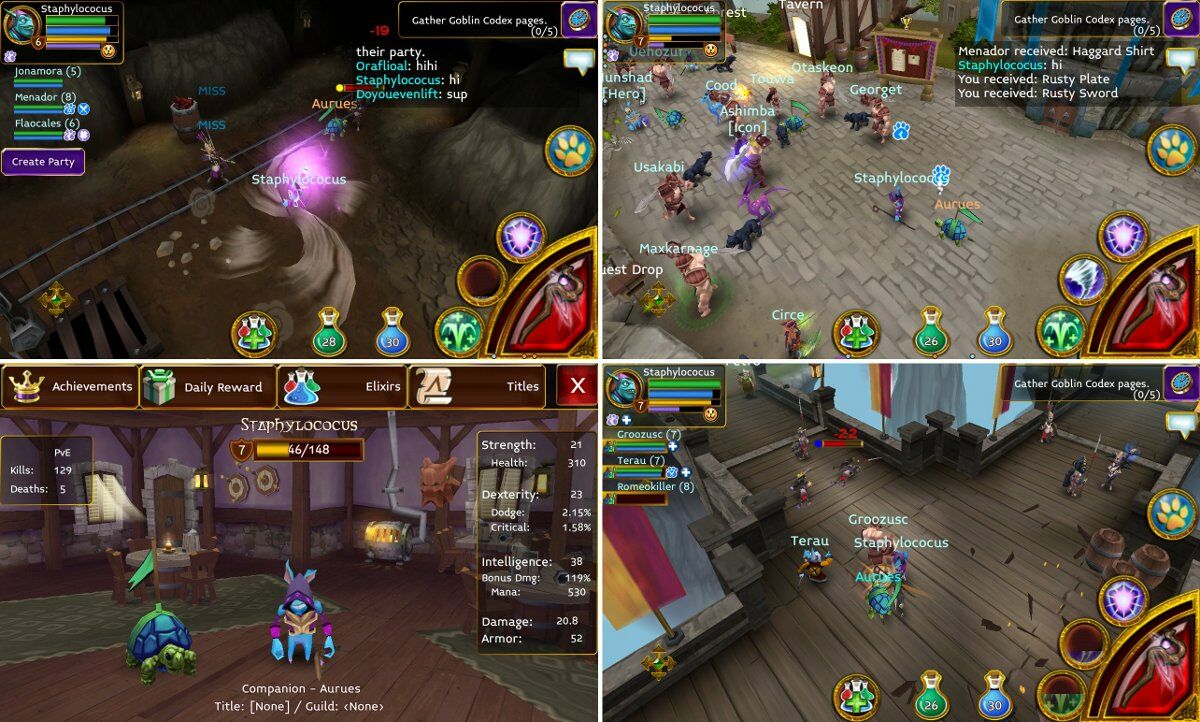 Arcane Legends mungkin adalah game Action RPG Hack n' Slash yang berbeda dibandingkan dengan game lainnya, karena selain Arcane Legends berani untuk mengusung visual 3D, Arcane Legends juga berani untuk mengimplementasikan sistem Cross Platform!
Mungkin sebagian kamu belum pernah denger tentang Arcane Legends ya? Arcane Legends awalnya adalah sebuah game yang dirilis oleh SpaceTime Studios untuk PC Browser Game. Namun seperti tidak mau kalah dengan publisher game lainnya, Arcane Legends berani menciptakan cross platform dari PC ke Android/iOS! Jadi gak ada alesan lagi deh buat nggak main game ini saat bepergian.
Untuk gameplay-nya juga cukup seru, di awal permainan kamu akan diberikan kesempatan untuk memilih seekor Pet untuk menemani kamu, mereka memiliki atribut dan skill yang variatif, Pet juga akan membantu kamu untuk mengambil item Loot dari musuh yang telah kamu kalahkan.
Kamu juga akan diminta untuk memilih salah satu dari 3 Class yang tersedia, yaitu Warrior, Rogue, dan Sorcerer. Dimana setiap Classnya memiliki skill yang juga beragam dan bisa disesuaikan dengan playstyle kamu.
Satu lagi nih, jangan harap ada Auto Attack System ya, jadikan kesempatan ini untuk mengadu keterampilan bermain game Action RPG dengan teman-temanmu!
4. Kritika: The White Knights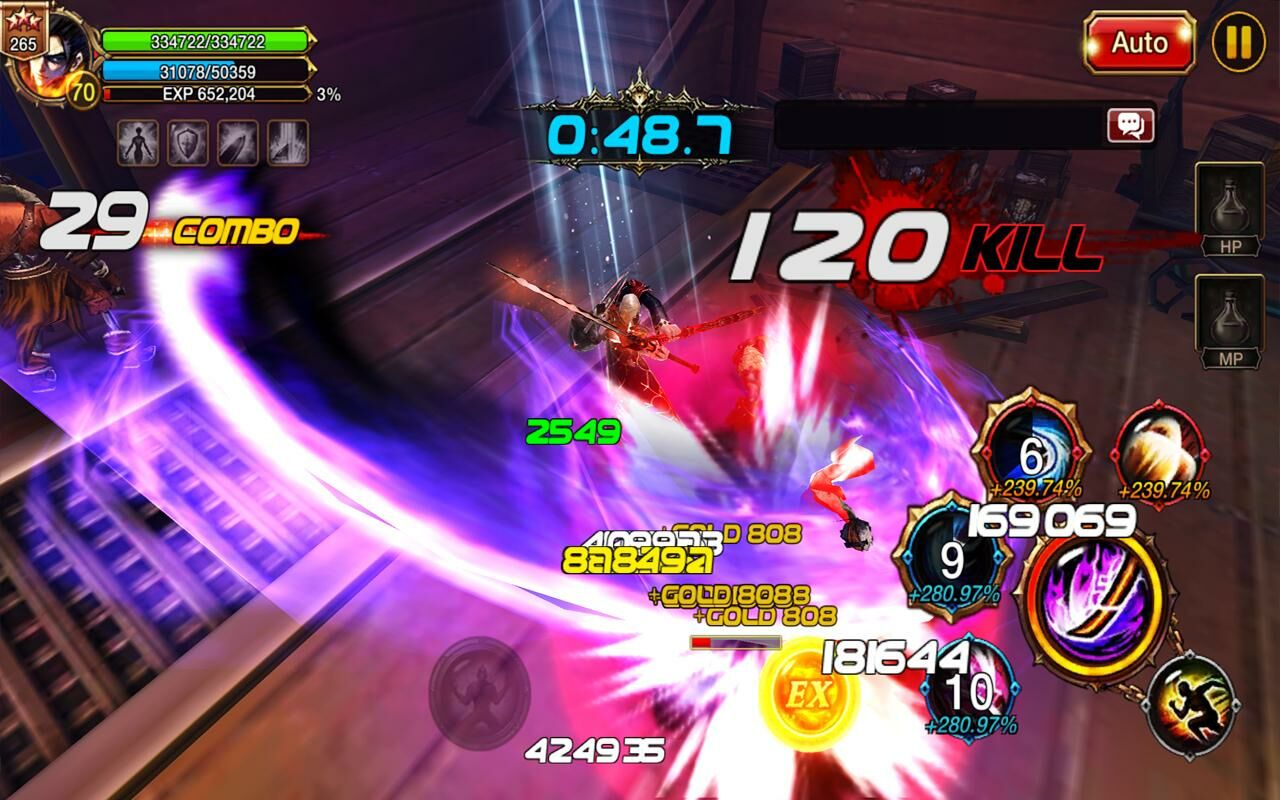 Kritika: The White Knights adalah game 3D Dungeon-Based Action RPG yang di-publish oleh GAMEVIL, sebuah publisher international yang memang fokus untuk merilis game mobile. Selain reputasinya yang memang sudah cukup terkenal, GAMEVIL memang patut diberikan setidaknya rating 4 Bintang di Google Play Store karena kualitas gamenya yang memang perlu diacungkan jempol.
Kritika menggunakan Anime Style Character Model yang terkadang mengingatkan kita pada game-game terkenal seperti Final Fantasy, Persona, dan sebagainya. Didukung visual effects dan sound effects-nya yang keren membuat nuansa Hack n' Slashnya lebih menegangkan dan brutal.
Oh iya, selain itu kamu juga difasilitasi dengan fitur PVP dimana kamu bisa bertarung melawan pemain lain di dalam 3 mode PVP yang berbeda-beda, ditambah lagi dengan 8 pilihan class yang masing-masing memiliki playstyle-nya tersendiri, PVP akan menjadi sangat menantang.
Download Link: Kritika: The White Knights
5. Dungeon Hunter 4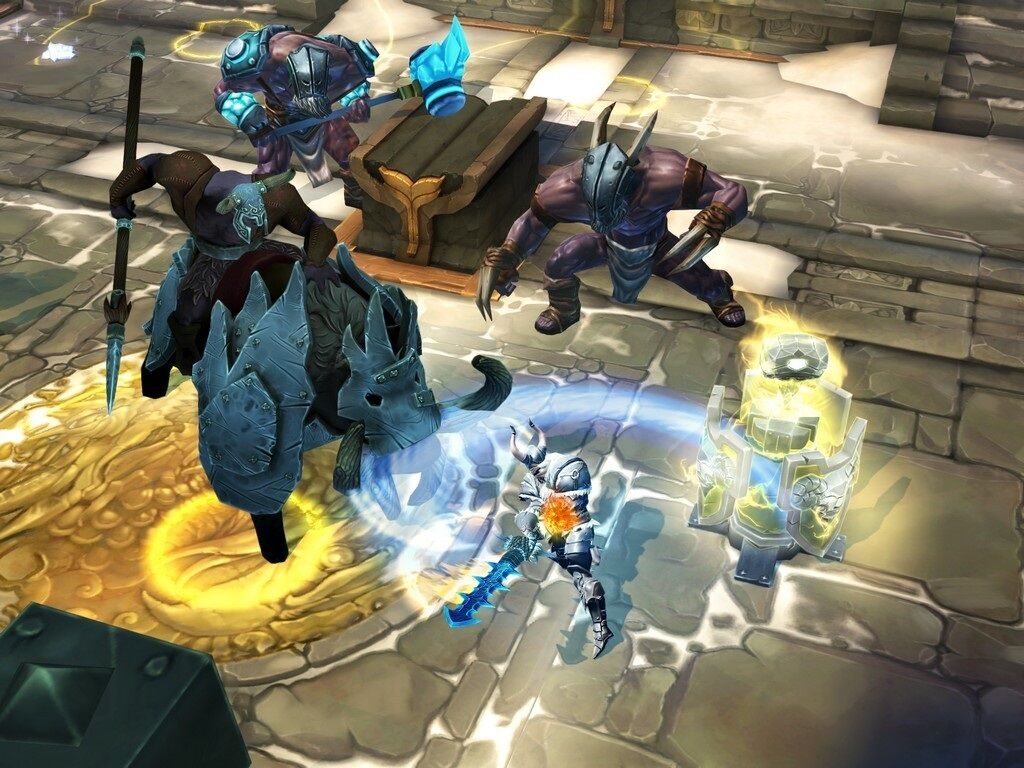 Dungeon Hunter merupakan game yang dirilis oleh Gameloft. Sebuah game yang mengusung tema Action-RPG ini sangat nyaman banget untuk dimainkan. Karena sistem controlling-nya yang sangat mudah dan tidak mengganggu permainannya, dijamin kamu bisa menghabiskan cukup banyak waktu tanpa disadari ketika bermain Dungeon Hunter 4 ini.
Keunggulan utama dari Dungeon Hunter adalah banyaknya lokasi yang dapat dieksplorasi oleh pemain, didampingi dengan tampilan visual dan sound yang sesuai dengan lokasi membuat kita merasa sedang berada di dalam game ini langsung.
Sayangnya, walaupun sudah terkenal atas kualitas gamenya, masih ada poin yang cukup mengecewakan dari Dungeon Hunters, yaitu sistem In-App Purchase yang memberikan efek signifikan yang sangat merusak keseimbangan permainan. Namun, untuk sekedar bermain dan menghabiskan waktu, Dungeon Hunter 4 masih bernilai untuk dimainkan kok!
Download Link: Dungeon Hunter 4
Itulah macam-macam game genre Hack and Slash terbaik di Android yang wajib kamu mainkan. Jika kamu punya game lain, kamu bisa share di kolom komentar. Selamat mencoba!