Supercell sukses menjadi perusahaan game mobile yang paling diperhitungkan di dunia lewat kesuksesan Clash of Clans (COC). Selama tahun 2015 saja, Clash of Clans sukses menghasilkan keuntungan hingga 18 triliun. Tapi tidak berpuas diri dengan kesuksesan Clash of Clans, Supercell menghadirkan game terbarunya yang berjudul Clash Royale.
Harapan Para Pemain Lama Clash of Clans
Tak jarang ada banyak pengguna lama yang berhenti main Clash of Clans karena banyaknya resource dan waktu yang dibutuhkan untuk melakukan update. Selain itu, update terbaru selalu ditargetkan untuk pemain yang sudah sampai Town Hall 10. Seperti keberadaan Eagle Artillery, Wizard Tower yang lebih kuat, hingga Grand Warden yang hanya tersedia untuk pemain dengan Town Hall tinggi. Pemain dengan Town Hall rendah pun pasti pernah mengharapkan pasukan atau bangunan baru, kan?
1. Tambang Gems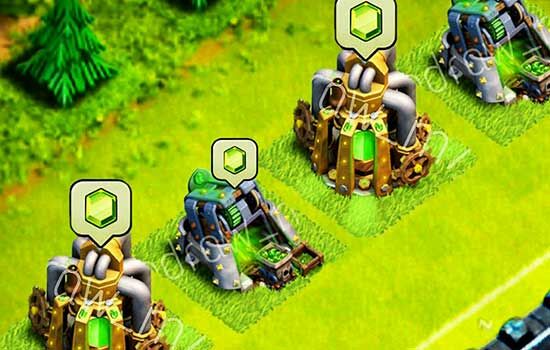 Selain Elixir, Gold, dan Dark Elixir, resource lain yang tak kalah penting dalam bermain Clash of Clans adalah Gems. Sayangnya hingga saat ini kamu hanya bisa mendapatkan Gems dengan cara membelinya di Store, atau melakukan pembersihan Village. Kamu bisa saja mendapatkan 1 hingga 25 Gems dari hasil membersihkan Village, tapi itu hanya ada sesekali. Nah, gimana jadinya kalo update Clash of Clans selanjutnya Supercell menyediakan tambang Gems? Sama seperti halnya tambang Gold dan Elixir, tambang Gems ini nantinya akan memproduksi Gems per berapa jam. Seru, bukan?
Mau dapat Gems gratis di Clash of Clans? Baca artikel Cara Dapat Gems Gratis di Clash of Clans.
2. Penggunaan King dan Queen Hero Selama Upgrade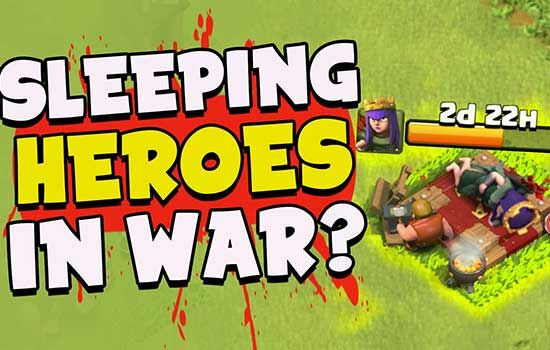 Upgrade adalah hal penting untuk memperkuat pasukan di Clash of Clans. Semua pasukan yang di-upgrade tetap bisa digunakan untuk keperluan War, kecuali Hero. Ini tentu menjadi hal yang menyebalkan, bukan? Mengingat kemampuan Hero sangat besar perannya dalam memenangkan 3 bintang selama War. Maka dari itu, rasanya Supercell harus mempertimbangkan update Clash of Clans agar Hero bisa digunakan dalam War selama di-upgrade. Jika memang khawatir selalu menang 3 bintang terus, bagaimana jika Hero yang di-upgrade bisa disertakan dalam War, tapi kemampuannya dihilangkan? Jadi tidak ada kemampuan rage di King Hero, serta tidak ada kemampuan cloak dan healing di Queen Hero. Setuju gak?
3. Donasi Loot dan Gems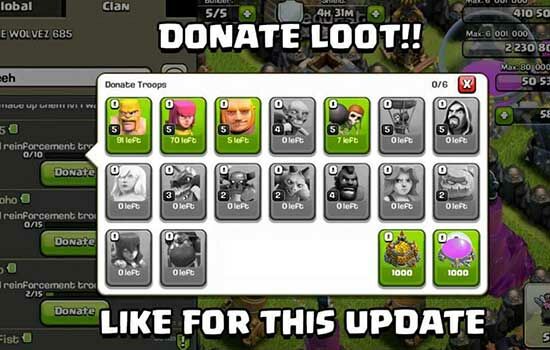 Inti utama dari Clan dalam Clash of Clans adalah agar kamu bisa bekerja sama dengan anggota lain untuk memperbesar Clan kamu. Kamu bisa minta donasi Troop di Clan, dan saling donasi saat akan melakukan War. Nantinya Troop yang kamu dapatkan dari hasil donasi bisa digunakan untuk menjadi base pertahanan jika Village kamu diserang, atau digunakan sebagai Troops bantuan saat kamu menyerang village lawan. Namun sayangnya tidak ada donasi Loot atau Gems. Padahal jika ada donasi Loot dan Gems tentu akan sangat bermanfaat untuk bantu mempercepat proses upgrade Troop atau bangunan. Semoga update Clash of Clans selanjutnya bakalan ada ya.
4. Night Mode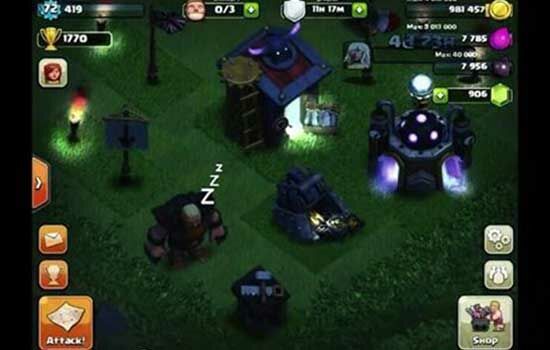 Pernah bosen gak dengan tampilan Clash of Clans yang selalu saja kondisinya terang? Seandainya Clash of Clans bisa menyediakan tampilan Night Mode untuk memainkan seolah-olah dalam kondisi malam hari, pasti seru. Meski pada event besar seperti Natal dan Halloween selalu ada penambahan tampilan, tapi rasanya akan lebih seru jika ada Night Mode. Jadi saat dimainkan di malam hari, kamu bisa menggunakan Night Mode agar seolah-olah suasananya mengikuti kondisi sekitar kamu. Bisa kali ya kalo Supercell berikan update Clash of Clans seperti ini?
5. 5v5 Clan War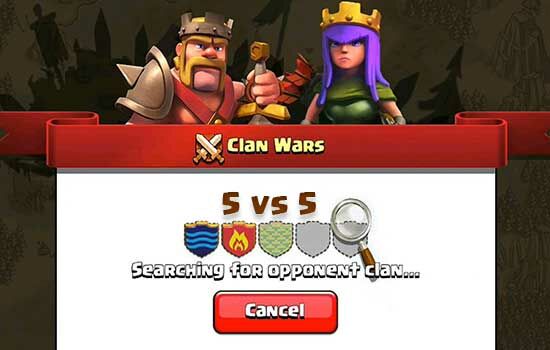 Seperti kamu ketahui, saat ini Clan War hanya bisa dilakukan dengan minimal anggota War 10 orang, dan seterusnya. Namun pada event ClashCon tahun lalu, Supercell memberikan kesempatan Clan War 5v5 yang bisa dilakukan dengan anggota War 5 orang saja. Semoga update Clash of Clans selanjutnya bisa hadir kemampuan War 5v5. Apa keuntungan Clan War 5v5? Tentu anggota War bisa dapat bonus Loot dan Gold lebih banyak. Dan lagi dengan semakin sedikit anggota War, maka anggota Clan War dituntut untuk lebih pintar mengatur strategi agar bisa mendapatkan 3 bintang saat War.
6. Dark Troop Baru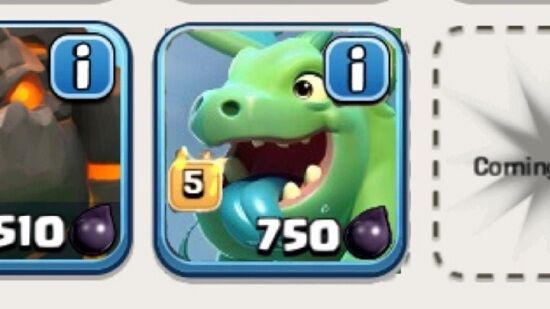 Dark Troop seperti Hog Rider, Witch, dan Gollem termasuk prajurit kuat yang bisa digunakan untuk menghancurkan pertahanan lawan. Namun sudah lama Supercell tidak memberikan update Clash Royale yang menyediakan Troop baru yang harus dibayar dengan Dark Elixir. Ke depannya, semoga Supercell akan menambahkan Dark Troop baru bagi pemilik TH 9 atau TH 10 agar bisa dibantu untuk melawan TH 11. Atau, siapa yang setuju jika Hero Grand Warden bisa tersedia di TH 10 juga?
Itu dia 6 hal yang diharapkan bisa dibawa Supercell dalam update Clash of Clans selanjutnya. Kabarnya update terbaru untuk Clash of Clans akan diberikan pada bulan Maret atau April. Apa kamu juga menantikan update terbaru Clash of Clans? Jika iya, apa yang kamu harap diberikan oleh Supercell pada update Clash of Clans nanti?
Incoming search:
update coc yang akan datang 2017,karakter coc yang akan datang,update coc yang akan datang,update coc 2017,coc 2017,troop coc yang akan datang,update terbaru coc yang akan datang,coc update 2017,pasukan baru coc 2017,pembaruan coc yang akan datang 2017,pembaruan coc yang akan datang,rahasia coc,coc terbaru 2017,https://www rahasiax com/2016/02/6-fitur-yang-pasti-diinginkan-oleh-pemain-clash-of-clans/,Clash of Clans 2017,pasukan terbaru coc 2017,new update coc 2017,update coc terbaru 2017,coc new update 2017,bocoran update coc 2017,misteri coc,troop baru coc,misteri clash royale,update terbaru coc 2017,update coc terbaru