S'mores rice krispy crispy treats. Add marshmallows and stir until completely melted. These rice crispy bars use honey graham cereal, marshmallows, and chocolate to get that campfire-inspired flavor of s'mores that we love. S'mores Rice Crispy Treats. this link is to an external site that may or may not meet accessibility guidelines.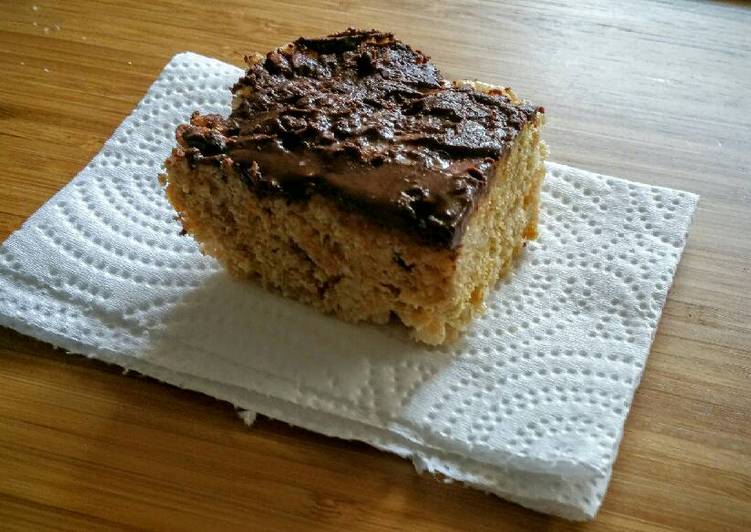 Swapping the Golden Grahams for Rice Krispies is a serious game changer. Want the taste of classic s'mores without building a campfire? So maybe these S'mores Graham Krispie Treats are equal parts Victory and Eat-My-Feelings treats. You can have S'mores rice krispy crispy treats using 7 ingredients and 3 steps. Here is how you achieve that.
Ingredients of S'mores rice krispy crispy treats
Prepare 1/3 of large box of rice crispies.
It's 4 tablespoons of coconut oil.
Prepare 16 oz. of Marshmallows.
It's 1/2 package of crushed graham crackers.
You need 2 cups of chocolate chips.
Prepare of cooking spray.
It's 2 teaspoons of vanilla extract.
Its a really tasty alternative to traditional rice krispy treats 🙂. Crispy rice treats are a totally retro dessert and once you take that first bite, you're instantly reminded why they're a staple. Just a pinch adds a depth of flavor otherwise absent from crispy rice treats. With only a couple of extra steps, you can make rice krispie treats that taste just like s'mores.
S'mores rice krispy crispy treats instructions
First, combine rice crispies and crushed graham crackers in a bowl. Spray all cooking utensils (pan, spatula, baking dish) and add your coconut oil and marshmallows to a stovetop pan on medium heat..
Once marshmallows are fully melted and combined with the coconut oil turn off heat and mix in vanilla extract. Pour graham/rice crispies mixture into the pan and mix until it all sticks together. Add to your baking sheet and press it down with well oiled hands or wax paper..
In a separate bowl, melt your chocolate chips. Once fully melted carefully pour chocolate on top of the rice crispies in a baking dish. Spread as evenly and smoothly as possible. Let cool for 30mins to an hour before cutting into and enjoy!.
Make sure you get a nice char on the marshmallows so that the toasted flavor comes through in the final product. Feel free to use a nicer milk chocolate if you like. S'more Rice Krispie treats are a campfire treat without all the mess! Graham cracker and chocolate add an extra layer to classic rice cereal treats. S'more Rice Krispie Treats are bursting with marshmallows, graham crackers, and chocolate chunks.