Cara Membuat Nether Portal di Minecraft
Nether Portal merupakan portal yang akan membawamu ke dimensi The Nether atau yang biasa orang bilang Neraka.
Dunia ini dikatakan seperti neraka karena penuh dengan lava dan gelap seperti di bawah bumi.
Cara untuk mengakses dimensi The Nether adalah dengan melalui Nether Portal. Kamu bisa membuat Nether Portal di Minecraft platform apapun.
Berikut akan Jaka jelaskan bagaimana cara membuat Nether Portal di Minecraft mode Survival.
Langkah 1 – Menambang Obsidian
Sebelum kamu membangun Nether Portal, terdapat beberapa bahan penting yang harus kamu cari. Bahan utama dari Nether Portal adalah Obsidian.
Obsidian adalah salah satu barang tersulit yang bisa kamu dapatkan di Minecraft. Kamu wajib menggunakan Diamond Pickaxe untuk menambangnya.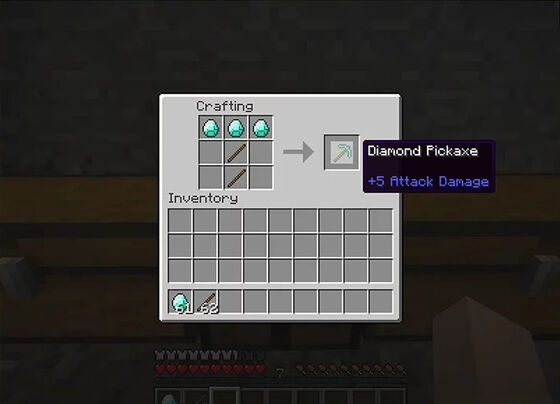 Nah, alat yang harus kamu siapkan adalah beberapa bucket/ember yang berisi air dan Diamond Pickaxe.
Untuk menambang obsidian, kamu bisa menggali ke bawah tanah hingga mencapai lapisan yang berisi lava. Kamu juga bisa masuk ke dalam perut gunung untuk menemukan lava.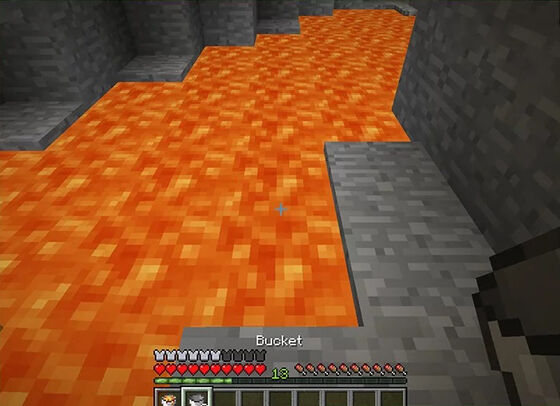 Siapkan ember yang berisi air lalu tuangkan air pada block yang berada di sebelah lava sehingga air mengaliri seluruh lava.
Lava yang telah dialiri oleh air akan berubah menjadi obsidian. Kamu juga bisa langsung menambang obsidian dari obsidian block yang kamu temukan di bawah permukaan tanah.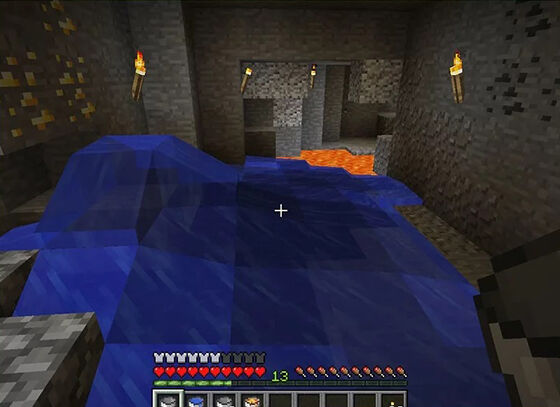 Masukkan kembali air yang telah kamu tuang ke dalam ember supaya obsidian block terlihat. Saran Jaka, ingatlah titik di mana kamu pertama kali menuang air supaya air cepat surut.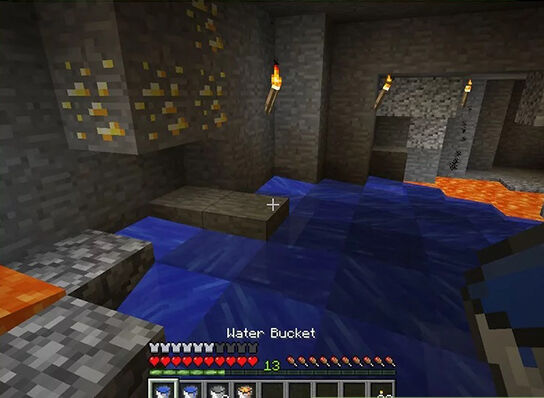 Setelah surut, kamu bisa menambang obsidian dengan menggunakan Diamond Pickaxe. Meskipun menggunakan Diamond Pickaxe, namun prosesnya lumayan makan waktu, geng.
Obsidian yang telah kamu gali akan mengambang di tanah dan akan muncul hotbar setelah kamu ambil.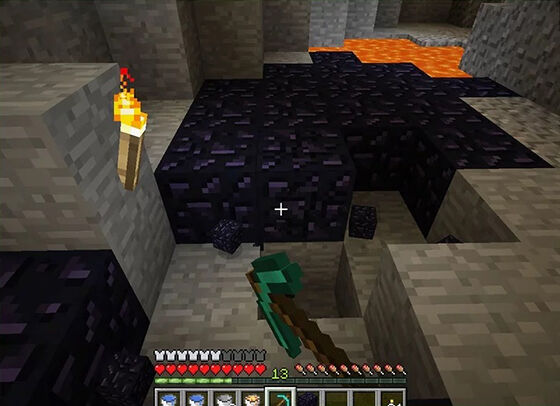 Langkah 2 – Membuat Nether Portal
Setelah menambang obsidian pada tahap sebelumnya, kini kamu sudah bisa membuat Nether Portal. Kamu membutuhkan bahan berupa minimal 10 obsidian yang harus kamu susun.
Untuk membuat Nether Portal di Minecraft, kamu bisa mengikuti gambar yang Jaka tunjukkan supaya kamu bisa lebih mudah membuat portal tersebut.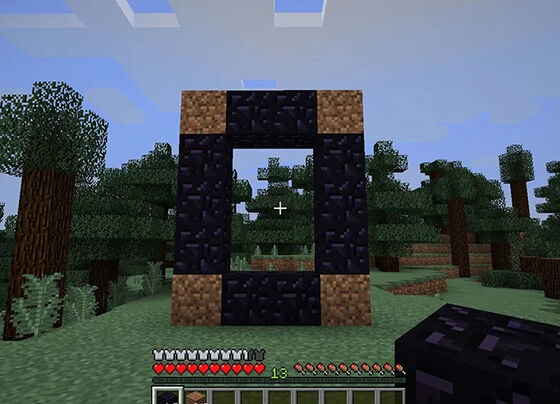 Setelah kamu menyusun obsidian, portal tidak akan aktif secara otomatis. Untuk mengaktifkannya, siapkan Flint and Steel atau pemantik untuk mengaktifkan portal.
Kamu juga bisa menggunakan alat lain yang bisa menghasilkan api. Buatlah api persis di dalam Nether Portal untuk mengaktifkannya.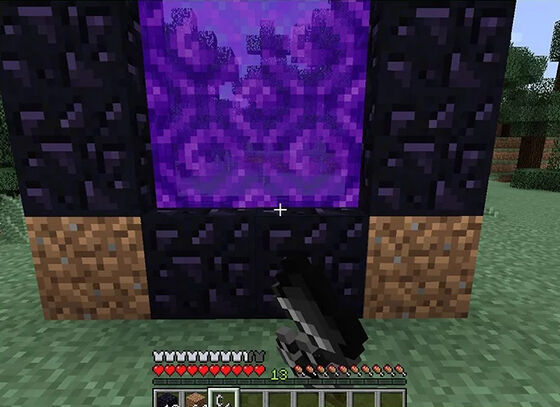 Langkah 3 – Selesai